Healthy recipes to make during exam season
Breakfast recipe options

Three minute overnight oats
Ingredients: 
Four (4) cups of water 
2/3 cups steel-cut oats
Toppings of choice
Directions
Bring water and oats to a boil.
Let boil for 3 minutes.
Remove from heat, cover, and let stand overnight in the refrigerator.
Add your favourite toppings (fruit, nuts, cinnamon) and enjoy!
Day-starter smoothies
Ingredients: 
One (1) cup assorted fresh or frozen fruit
Half (½) cup water
(OPTIONAL) Half (½) cup of milk or juice.
(OPTIONAL) Six ounces (6 oz) vanilla yogurt
Directions:
Place all ingredients in a blender.
Blend until smooth.
Pour into tall glass.
Enjoy!
Lunch recipe options
Pasta Salad
Ingredients:
One (1) package uncooked of your preferred pasta noodle
Chopped cucumbers
Chopped peppers
Chopped tomatoes
One (1) can of chickpeas
One (1) can of mixed beans
Any seasoning that you prefer:

Italian dressing
Curry powder
Lemon juice
Directions:
Bring a large pot of lightly salted water to a boil. 
Place pasta in the pot and cook for 8 to 12 minutes (until al dente), and drain.
In a bowl, toss the cooked pasta with desired seasoning together with cucumbers, peppers, tomatoes, chickpeas and beans.
Cover, and refrigerate until serving
Bean Burritos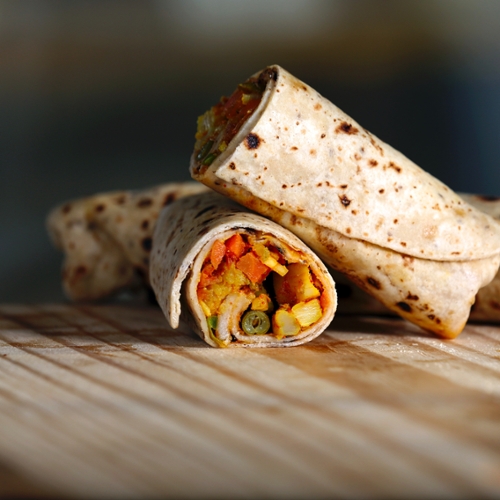 Ingredients:
Chopped lettuce
Diced tomatoes
Chopped onion
Cilantro
Two (2) cans of black beans
Shredded cheese
Salsa
Directions:
Start by chopping up your vegetables and toppings – some lettuce, a tomato, a small onion, and some cilantro.
Pour a can of black beans into a pot and heat it up on the stove.
(OPTIONAL) You can also heat your flour tortillas on a griddle or in the oven, or by microwaving each one for 10 to 15 seconds.
Lay each tortilla flat and spread a few spoonfuls of beans through the centre.
Add in your toppings – wrap them up, and you're done.
Dinner recipe options
Zucchini pizzas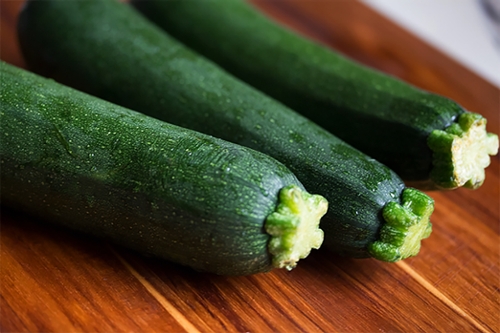 Ingredients:
Four (4) large zucchinis
Jar of pizza sauce
Two (2) cups of cheese
Olive oil
Directions:
Preheat oven to 400 degrees
Take four large zucchinis, wash them, and cut them lengthwise into 3/4-inch slices.
Drizzle them with olive oil and lay them flat on baking sheets.
Heat the zucchini in the oven for 15 minutes.
Cover each zucchini surface with pizza sauce and a sprinkle of your favourite shredded cheese.
Bake for another 10 minutes.
Let the pizza cool and then enjoy.
Hearty chilli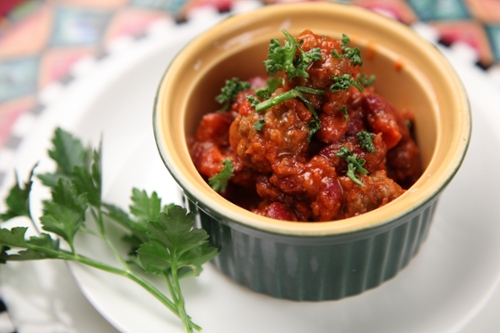 Ingredients:
(OPTIONAL) One pound (1 lb) of lean ground beef, turkey or chicken
Three (3) cans of beans, drained (black beans, kidney beans, lentils, chickpeas, white beans, red beans – whatever you like)
Chopped onions
Chopped peppers
Chopped garlic
Two (2) cans of diced tomatoes
Two tablespoons (2 tbsp) chilli powder
One teaspoon (1 tsp) ground black pepper
Directions (Slow cooker):
In a large pan, cook meat over medium-high heat until browned, stirring frequently.
Drain grease from the pan and discard.
Place mixture in large (4-5 quart) crock-pot or slow cooker, stir in beans and remaining ingredients.
Cook on HIGH for three to four hours OR on LOW for five to six hours.
Directions (Stovetop):
If you do not have a crock-pot or slow cooker:
In a large pan, cook meat over medium-high heat until browned, stirring frequently.
Drain grease from the pan and discard.
Add remaining ingredients to the pan.
Heat on HIGH, stirring continuously.
Serve once hot, or store it in sealed container(s) for future meals.