Why join the Ambassador Program?
What is the Ambassador Program?
The Ambassador Program is for students looking to get involved, positively contribute to the campus community, and become leaders on campus. Throughout the program, Ambassadors are given exclusive opportunities to volunteer at events and participate in an ongoing workshop series, designed to support their personal and professional growth.
In levels one through three, you participate in a full-day training, each level building upon previous training knowledge. You then apply this knowledge through participation in various volunteer opportunities. In level four, you collaborate with other students on a project that highlights the knowledge, skills, and abilities developed throughout the program. 
This article was completed by our Level 4 Ambassadors. 
Level 4 Ambassador Experiences 
Jaron
"First-year was a very challenging year. I had just moved to the province of Ontario when the semester started so I didn't know anyone here. I was still going back and forth between Montreal and Oshawa while finalizing the move so I couldn't attend orientation and was really lost on my first day. I was a part-time student at that point so I only had 2 classes and they were both on different days. I would go to class and leave as soon as class was done so I could avoid paying too much in parking fees. It's kind of hard to make many friends during that time, other than the people you sit next to in class. I was more focused on working since I was only a part-time student and I was working doing deliveries, so not much human interaction there either. 
When I got to second year, I was a full-time student and I was working less which meant I had more time to spend on campus but I had nothing to do in my free time. That's when I decided to join the Ambassador Program, I realized how important it is to be a part of a community and how it can help with the stresses of university life. Once I joined the program, I couldn't believe how many opportunities the program offered to meet new people by being a part of events. I started volunteering and participating in as many events as I could. If I could go back to first year, I would join the Ambassador Program from the start. It's a great way to meet new people, share experiences, and learn new things along the way."
Hala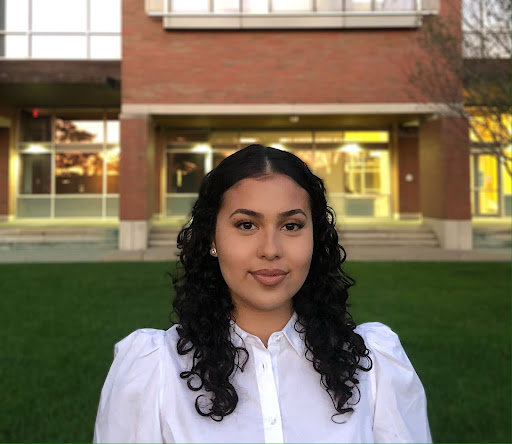 Hala is a fourth-year Health Science student who likes to sketch and play tennis during her spare time. She credits the Ambassador Program in helping her develop effective interpersonal skills and looks forward to sharing her unique experiences through this blog series. Her hope is that these blog posts will help students during their transition to post-secondary and get involved with the Ontario Tech community.
"I remember feeling discouraged after graduating from high school as my friends did not attend the same school for post-secondary education. However, with the Ambassador Program, you can meet new people and make friends as you volunteer and participate in different activities or events. Despite struggling with my transition to university, I was able to better understand the resources and services that are available to students through the Ambassador Program. I recall learning from my training and other ambassadors more about the university itself and this helped me to feel more connected to the Ontario Tech community. 
Notably, being a level 4 Ambassador now, I am glad that I joined in my first year as I was able to improve my communication and interpersonal skills earlier on. These skills can be further applied in your courses and other positions that you take on as you complete your undergraduate degree. I recommend being involved in the Ambassador Program for many years so that you can continue to build upon your skills and experiences. Thus, if a student is unsure about how they can get involved on campus, I highly recommend joining the Ambassador Program as there are so many different opportunities for personal growth."
Shannaanth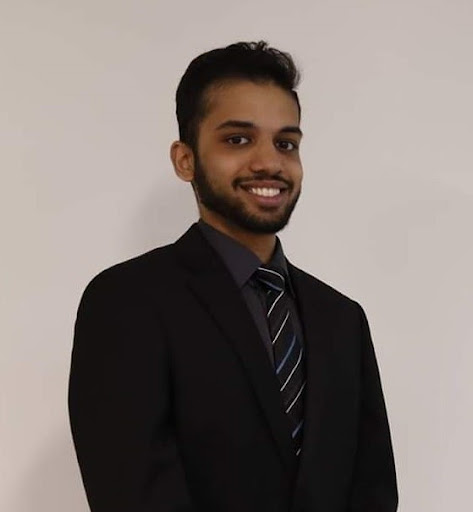 Shannaanth is a fourth-year finance student in the Bachelor of Commerce program. As you enter university he recognizes that you will have a lot of questions, so feel free to reach out to him on any online platforms that you prefer. He has experienced it all firsthand and as a mentor, he is here to guide you with any obstacles that may come along the way. 
"The Ambassador Program helped me meet like-minded individuals who also wanted to be a leader. As an Ambassador, I was able to do various activities on campus that led to meeting people. I was more prepared in the transition from high school to Ontario Tech University. I was a new student trying to meet new people, so I got involved around campus through the Ambassador Program. A tip for students would be to go see your academic advisor if you are having trouble picking or choosing courses at school. The academic advisors are very nice people that will always provide advice on which courses would be best suited for your needs. By joining the Ambassador Program and other clubs on campus, I met many people that I call friends now to this day.
As a student leader on campus, I went to a lot of campus events. For instance, first-year orientation has Ambassador volunteers. I would help students find classrooms or other rooms that needed locating. By attending this event it helped me navigate through classrooms better which would even help me find all my courses at school. As a student helping in these events a lot of the faculty professors are there so you could potentially meet them and connect with them. Building relationships with professors is important as they can become vital connections that can help with jobs. The Ambassador Program is a great way to gain leadership skills, meet new people, and build connections with other people. As you continue to work towards your degree, you will have an enhanced experience through the program."
How to join the Ambassador program
If you are interested in learning more about the Ambassador Program or you are interested in joining the Ambassador Program, visit their website for more information.