Student Leadership Showcase: Chikodili Odinakachukwu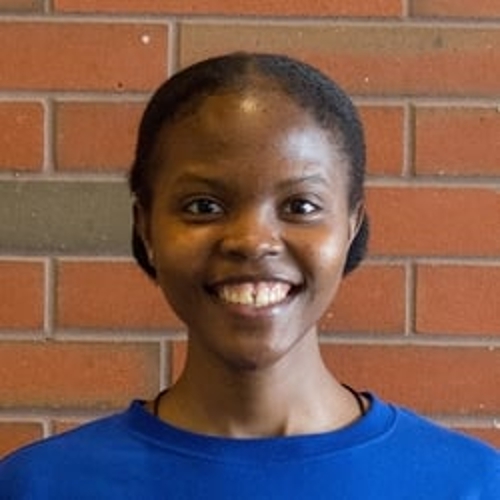 Chikodili Odinakachukwu, Fourth-Year, Mechatronics. Chikodili was selected as the Peer Leader of the Month for November 2020.
What is your name, your program, and your year of study? 
My name is Chikodili Odinakachukwu and I'm currently studying Mechatronics, Engineering Honours in my fourth and final year at Ontario Tech.
How did you get involved with the Peer Leader Program? 
Honestly speaking it was totally random. I was going to attend an Ambassador training. I was literally walking down the building of ACE and then I saw the poster. Shoutout to Yasmin! I saw the poster for the Ambassador training and I was like okay I have to go to this because I'm an Ambassador. So, I went to the training and it turns out at that particular time Student Engagement and Equity was recruiting for the leadership positions and I was interested. So, I asked a few questions, I asked around. I was in my second year at this time. I never even knew who or what a Peer Leader was because I started in the winter so I didn't have a Peer Leader. If I did, I didn't know who they were. At this point, I had no clue. But then, after I got information and saw the different positions I was like this sounds fun! I always hear people say you have to volunteer, so why not try? I just applied and started my journey as a Peer Leader and it has been amazing so far! 
What do you enjoy most about being a Peer Leader? 
I would say the role itself is so much fun from the interview to the training and everything. Nikki and everyone in the community of just bringing people in is so much fun and the activities. You get to meet and connect with different people outside of your "faculty bubble". I call it that because I'm mostly in Engineering stuff so just being a Peer Leader exposes me to these other aspects of school. The one thing that makes it very rewarding for me would be just being able to help the first-years that are navigating through their new transition and just being that resource that they can come to and I'm able to provide that help to them. I have a soft spot for them because in my first year I didn't have that. Not going to lie, it was rough. If I had someone to point me in the right direction things would've been easier. Looking back, I wouldn't change a thing because it helped me grow and learn. But if someone is there to point you in the right direction it makes things easier and things get done way faster. I'm glad to be that person for at least someone. 
Are you involved in anything outside the Peer Leader Program? 
Yes, so aside from being a Peer Leader I currently am the International Programs Assistant so I work with the International Student Advisor at Ontario Tech. What I basically do in that role is I oversee the other International Student Leaders. So, primarily assist international incoming students at Ontario Tech. I do all of that under the International Student Advisor. I am also a Level 4 Ambassador, I'm going to be a part of the Leadership Conference. I also recently became a Ridgeback Mentor.
How do you stay organized with all of your different roles and expectations? 
 I try to do them one step at a time. If I have a lot of things I'm supposed to do, I try to arrange them. I usually say prioritize, organize, strategize, and actualize!
What is the greatest lesson you've learned during your time in university thus far? 
Hands down, aside from being yourself, is just to ask questions. If you need help, ask. Directions, ask. You have questions, just ask because there's always someone that is going to help you. Someone is always available or ready to help you. You just have to ask for them to know because no one can read minds. At least no one I know is able to read minds. So if you're able to, just put yourself out there and ask for help. Also knowing when to ask, because sometimes we try to figure things out on our own but sometimes it's good to just seek out a helping hand. That helps me get things done faster. Any mistakes you would've made you'd be able to avoid.
What would you say to someone who is looking to get involved?
Just do it! Nike said it best, literally just do it. My friend calls it "analysis paralysis". If you're analyzing something too much before actually doing it, you'll find all the "ifs" or "what ifs" that could happen before you actually do it. Don't be afraid to put yourself out there, if you want to do something get involved and ask questions. That's how you'll know when and how and what to get involved in because there are a ton of amazing societies, clubs, and leadership positions that make your university experience all the more fun. You get to meet new people and connect. It's just amazing in general. Getting involved, I know it's been said a million times but your university experience is going to hit different. Literally just do it!