Student Leadership Showcase: Angelique Dack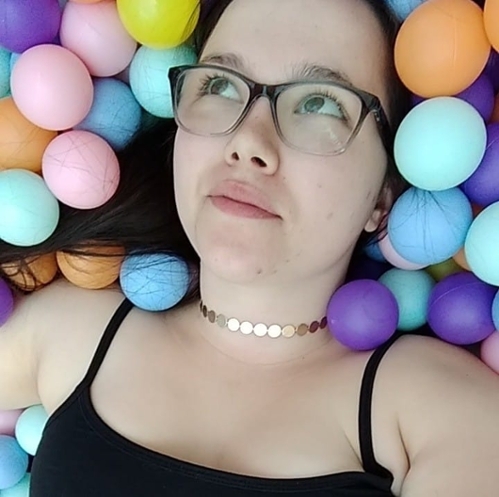 Angelique Dack, Third-Year, Political Communication. Angelique was selected as the Peer Leader of the Month for October 2020.
What is your name, your program, and your year of study?
Angelique Dack. 3rd-year Political Communication with a minor in Criminology and Justice.
How did you get involved with the Peer Leader Program?
I struggled my first year of university which resulted in me progressing from academic probation to suspension. Those around me had advised me to get involved as there is a strong correlation between extracurricular involvement and higher GPAs so I thought it was worth a shot! Through my research of student leadership on campus, I found the Peer Leader Program and realized my experience could help others going through the same thing I did.  
What do you enjoy most about being a Peer Leader?
I enjoy recommending resources I have used and loved as I work through my academic journey. I find that the university has all these amazing programs and workshops that go unused! I love sharing these with my mentees especially since they are covered under their tuition. It is easy to feel small in this big institution but as you get more involved it begins to get smaller and you start to create an amazing support system; I love being the one to start this process with my mentees. 
Are you involved in anything outside of the Peer Leader program? Tell us about that.
I am currently a Level 3 Ambassador, Health Equity and Food Security Equity Advocate, Digital Community member, Peer Notetaker, Marketing Coordinator for Raise Your Voice through Enactus, and hold two student positions with the University as the Student Engagement and Equity Programs Assistance as well as a Tour Guide for the Office of the Registrar. 
As the other positions are more well known, I would love to speak more on Raise Your Voice (RYV). As one of the current projects for our University's Enactus chapter, RYV advocates for youth priorities in our community and empowering them to get involved in politics. Campaigns we currently are working on are Universal Mental Health advocacy, Political Literacy Education, Equal Access to Education, and with plans to expand into more equity-related topics. Check out @raiseyourvoice_otu for more!
What is the greatest lesson you've learned during your time in university thus far?
It's okay not to be okay. Through my time at university, as many students do, I dealt with depression and the feelings of being inadequate. It took flunking my first year to realize that mental health isn't something that I could put on the backburner. The most important thing I needed to remind myself is that I am not alone. There are people in my life who want to support me and allowing them to do so does not make me inadequate but rather makes me a better person. 
What do you like to do to de-stress?
With the move online, my days have consisted mainly of sitting in front of my laptop in meeting after meeting but I think I have found a solution! It's hard for me to take breaks during the day, however, I have decided to strap on my roller skates during my workday to add some fun to the day! When I need to get water, use the restroom, grab a snack- I skate over to where I need to go! It has added a physical aspect to my day and has made me more excited to get up to move around while only taking a minute or two. 
What is your favourite study snack?
My favourite study snack is coffee. Anyone who knows me knows I always have a cup of coffee or tea with me during class, meetings, and studying. My absolute favourite is iced coffee with oat milk and pumpkin spice syrup. I find when I am frustrated or not understanding something, taking a long sip of my drink gives me a moment to stop and think. 
What does your ideal Friday night look like?
The nights I enjoy the most are attending student-led events. My ideal night would be attending Pride Space, followed by one of Student Life's discussion groups, and finished off by a community movie night. I love spending time with my classmates and colleagues! After enjoying a movie, I would go Pokemon Go hunting at the Oshawa Lakefront.
What advice would you give to your first-year self?
"Your degree wouldn't say how many years it took you to get it" Someone once said this to me and it stuck. Mistakes, failure, and overcoming is a common experience in Academia! This doesn't make you unintelligent for going through this process because everyone does. 
What would you say to someone who is looking to get involved?
Your first step is to look to see what is available! For me, I researched student leadership at Ontario Tech to find where I fit in- however, you reading this article has given you the inside scoop to skip this stage. Look into the Ambassador program- I might be slightly biased as I do work for Student Engagement and Equity but hear me out! Simply completing the level 1 training gets you ahead of your colleagues as you leave the program with AODA and Mindsight training which are applicable to any job you will be applying to the future along with the Campus Connected requirement which teaches you about mental health and how to be a support for someone else which has such immense value. Time commitment? Minimal plus it goes onto your Student Experiential Record. Ambassadors is how I found the Peer Leader program along with all the workshops that have helped my studies. I recommend anyone looking to get involved to first look at the Ambassador program.