Student Leadership Showcase: Olivia Leavitt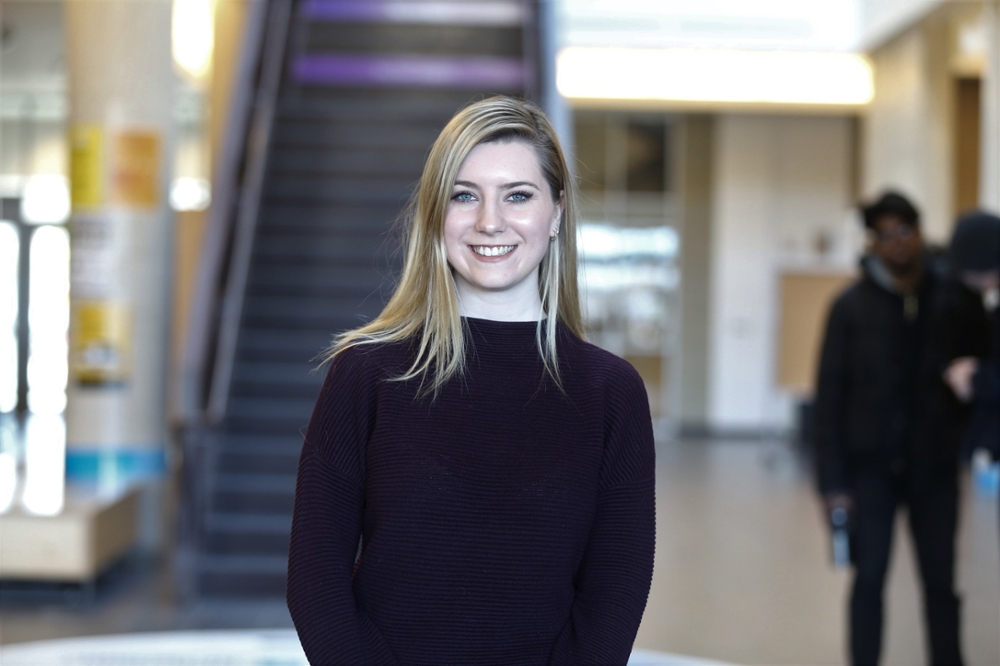 Olivia Leavitt, Second Year Commerce/Marketing
Olivia was selected as the Peer Leader of the month for December 2018.
How did you get involved with the Peer Leader Program?
"I interviewed in my first year in February because I had so much fun at Ignite and I really wanted to be a part of it again and again."
What do you enjoy most about being a Peer Leader?
"I think just being able to meet so many different people and welcome them to the university and sort of make their first year hopefully a better experience than what they would have had without someone to talk to and just sort of start them on the right path."
What do you do to de-stress?
"I really like getting active so either working out on campus or when it's not freezing cold outside, going on walks or runs, and I want to try getting into biking and stuff like that so being active kind of helps me destress a  lot."
What advice would you give to your first-year self?
"Reach out to my peer leader! Because they probably were a little bit annoyed that I was kind of shy but yeah, reaching out to peer leaders, talking to people in my classes, and trying to make more friends because this year I realized it was a lot easier than I thought in first year."
What would you say to someone who is looking to get involved?
"Apply to everything that you can, go to the Get Involved Fair and just sort of get your name out but, then once you have all of these things, sort of pick and choose which ones you really, really want to be a part of. It can be multiple things, but just don't overfill your plate like I was saying before because you might find yourself falling behind a bit in classes, but it's also good to be involved in things that can take your mind off the stress of classes sometimes."