Student Leadership Showcase: Mikaila Nesbitt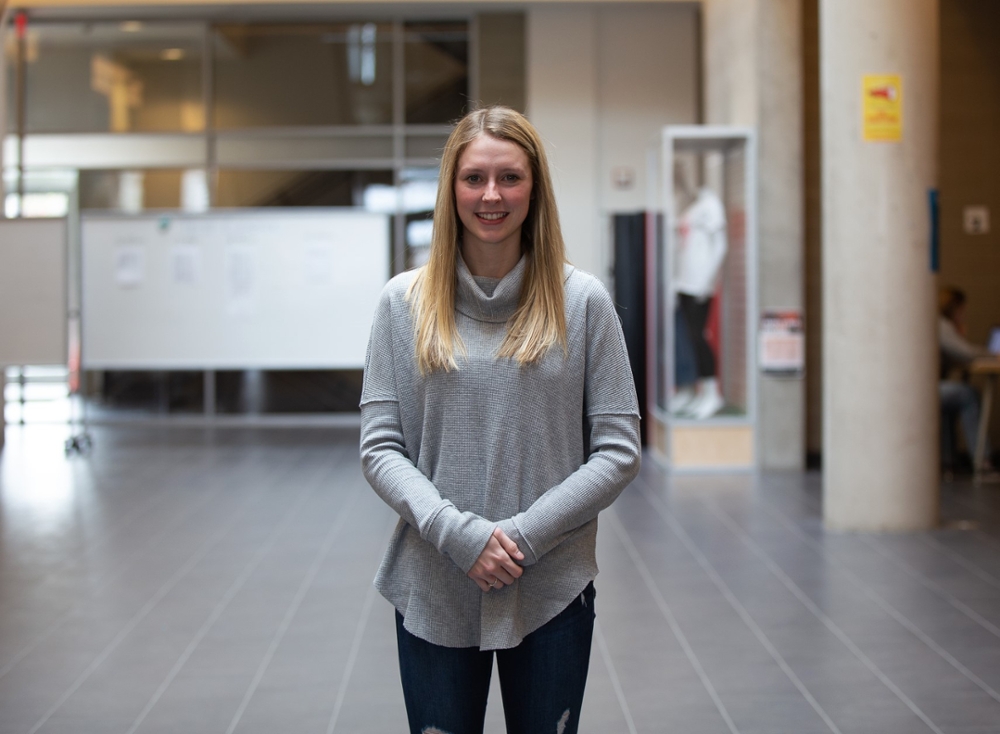 Mikaila Nesbitt, Third Year Human Health Specialization
Mikaila was selected as the Peer Leader of the month for March 2019.
How did you get involved with the Peer Leader Program?
"I transferred to Ontario Tech in my second year from Trent University. I had a Peer Leader, and I utilised her a lot. Naturally, I kind of wanted to be that "Peer Leader" to someone else; that person that people come to and ask questions. I really want to help students transition into university. My biggest first-year challenge was transferring to a new university. Since my other university was a lot smaller than this one, it was kind of like that high school to university transition again. For me, it was really nice to have my peer leader to go to when I needed assistance with finding something or getting help in accessing school services… and I wanted to be able to help others in the same way."
Are you involved in anything outside of the Peer Leader program?
"Outside of the Peer Leader program, I am a Level 2 Ambassador, a general member of the Pediatric Oncology Club, and I am a Notetaker for Student Accessibility Services. I do these while juggling academics and work, and I really enjoy it. I really like being able to advocate and represent the different clubs I am a part of. Each club has different aspects to it, like being apart of the Pediatric Oncology Club and the Peer Leader Program. Each has different aspects of involvement and I am able to get both."
What do you like to do to de-stress?
"So I'm a huge country music fan, and honestly to de-stress I like to put my headphones in and listen to any kind of country music. Right now my favourite is Luke Combs, but typically it's anyone. I would just crank up the sound and jam out in my basement, or in my room by myself. I don't know if my family enjoys it as much as I do, but that's just the way I like to destress."
What advice would you give to your first-year self?
"Don't just come to school to go to class, then leave to go home. Try new things, meet new people, and really try to get the most out of your university experience, because it will go by so quickly. I don't think I realized that in first year, but now that I'm going into my fourth year, I realize that I am almost at the end of the line. There are so many things that I am glad I did, but there are other things that I wish I could of done. I feel like if I had done more in my first year, I would have gotten more out of the university experience. But I did enjoy everything and I'm grateful for everything I've done up to this point. Get involved, you might just love it, meet a lot of new people and make some new friends."