Student Leadership Showcase: Babita Sital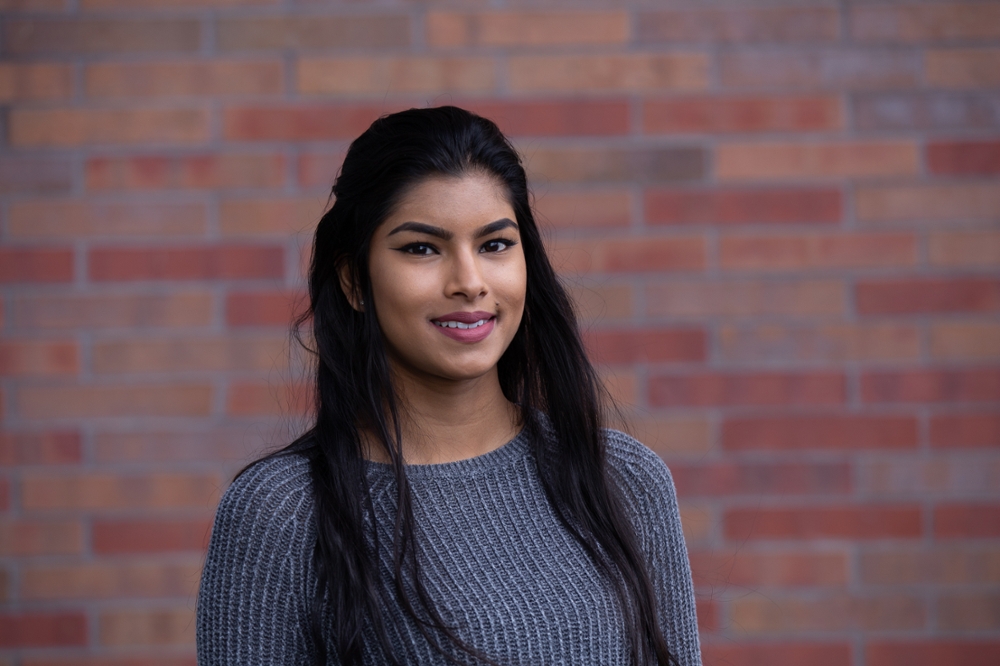 Babita Sital, Fourth Year Human Health Science with double-minor in Forensic Psychology and Biological Science
Babita Sital was selected as the Peer Leader of the Month for September 2018.
What do you enjoy most about being a Peer Leader?
"On a personal note, [having the opportunity to] get involved in so many extracurricular activities and opportunities I never knew about. In the [Peer Leader] program, I get information about all these different clubs and societies and ways to get involved, and that has provided a lot of opportunity for me."
What's the greatest lesson you've learned in university so far?
"Time management. It took me almost all four of my years to figure out how I study best. I realized because I study a different way per course. Writing notes in one course might not be the best thing for me in another course, it might be I need to do practice problems or study on my laptop, or sometimes I might need to print out the notes and visually see them on paper. That, and being able to balance life, and work, and school, and friends… so, time management is a huge lesson, and it took me all four years to figure out."
Where do you find motivation?
"There are periods where it's really hard. I'm pretty religious, so when I feel connected to a spiritual being or when I go to Temple every Sunday it gives me kind of a renewed energy to stay focused and know that at the end of the day, or at the end of the week, or five years from now, whatever you're doing now, it's going to pay off. [I have to keep] the end goal in mind. Even though things aren't necessarily perfect, knowing that it's for my benefit is great. If you ask me on any given day or any given time, regardless of what's going on, I can say that I'm happy in my life."
What advice do you have for people that want to get involved?
"I would say that there's a lot of clubs on campus, and even if you miss out on a specific event or you miss their general meeting, that doesn't mean that you can't participate in their events or that you can't still join the club. For myself, when I eventually heard about all the clubs that I could be a part of, it was mid-October, almost November, and I thought, "wow, it's too late for me to join the club, everyone has already signed up at the Get Involved Fair" and that was my mistake. You can still be a part of it, even if you missed the Get Involved Fair or missed the general meeting. So, that's kind of where I messed up in prior years and didn't realize you can still get involved afterwards, and it's definitely beneficial for students.
The Ambassador Program is probably the best way because people are so informed - they're always sending out emails telling you about events, and I've found that really helps to know what's going on for that month. So, even though I might not be a part of a specific club, being part of the Peer Mentor Program, they kind of cover a variety of programs, clubs, and sports that you can get involved in."