My experience joining a Student Life book club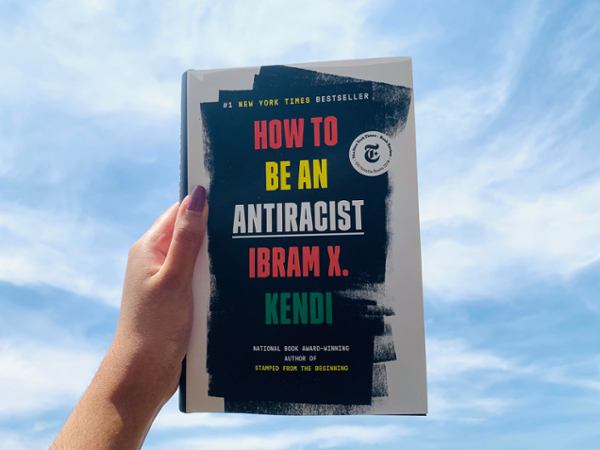 I loved reading so much in high school, and I lost touch with that hobby since starting university due to the higher course load and lack of time. As well, throughout the online school year, it was hard for me to be away from friends. While there were online alternatives, I missed the normal routine of going to class and events in person. So, when I got an email that there was an anti-racism book club happening, I was thrilled! Thrilled to have a new book to read, at the opportunity to interact with other students, and to learn more about anti-racism. 
What books did you read? 
How To Be An Antiracist by Ibram X. Kendi 
Me and White Supremacy by Layla Saad 
What was the time commitment like? 
The book club met weekly for one hour. It was great because typically I'd be busier during the day with classes and school-related stuff, and the book club was scheduled later in the evening when I had more free time. 
What did you talk about? 
We had a list of guiding questions that we'd discuss and go through. But the conversation went in whatever direction we wanted it to go in. I loved being a part of a book club because of the shared experience I was having with the other group members. It was a safe and respectful space where we all had the same goal, to learn more about anti-racism. We were all reading the same book, yet there were so many unique interpretations of the material. I might have thought one thing, but by hearing someone else's reflection my perspective became that much more enriched. It was truly an amazing experience! 
Was it hard to keep up with the readings? 
For the most part, it wasn't too difficult to keep up with the readings. If I ever got behind it wasn't a big deal everyone was still super supportive and understanding. One thing that really helped me was Audible, an online audiobook service. On the weeks that I didn't have time to sit down and physically read, I'd use audible. So I could be out on a walk or doing chores but still, listen to the books which was a life-saver. You can also adjust the speeds on audible! So if you're like me and now watch everything at 2x speed, you can also speed up your books and retain the information in half the time! 
How can I join a book club? 
 There are two book clubs being offered this summer: 
Indigenous Education and Cultural Services Book Club: "Indigenous Relations: Insights, Tips & Suggestions to Make Reconciliation A Reality"
This book club will be reading Indigenous Relations: Insights, Tips & Suggestions to Make Reconciliation A Reality by Bob Joseph to learn more about how we can put reconciliation into practice in our everyday lives. This book club will be meeting bi-weekly on Mondays starting on June 28th!
#Let'sTalkEquity Book Club: "Queer a Graphic History"
#LetsTalkEquity is hosting a book club this summer!  The book that they'll be reading is Queer:  A Graphic History by Meg John Barker and Julia Scheele. If you sign up, you will be provided with a digital copy of the book (which is awesome) and you'll be able to engage in great discussions like I did throughout my book club experience! The book club will be meeting on July 12th, 19th, and 26th from 4 to 5 p.m.
The deadline to register is June 20th, 2021 so sign up soon if you're interested, I already have!