Enhance your student experience by getting involved
Many things can make or break your university experience! Skipping class? Break! Not studying? Break! However, one thing I know that enhances a person's university experience is involvement. Here is a comprehensive guide of some of the ways I got involved on campus.
Ambassador
Description: The Ambassador Program allows students to get involved by developing leaders who will be able to positively contribute to the campus community. Ambassadors participate in different workshops every year and volunteer for various campus events.
Pros: The program allows for personal development in five main categories (civic engagement, knowledge acquisition, cognitive complexity, interpersonal competence, and intrapersonal development). Students are able to become better leaders and become more self-aware.
Cons: There is a bit of training that needs to be completed every year. This was a con for me because I am involved in a lot of things on campus so sometimes it was hard scheduling time for training. However, they do have Ambassador days where you could spend a day completing the training. This is beneficial if you have trouble finding training time slots that fit your schedule.
Lessons I learned: I have become so much more self-aware. The program allows you to learn so much about yourself. Knowing your strengths and weaknesses will allow you to improve yourself.
How to get involved: To become an Ambassador and to learn more about the program, visit the Student Life website.
Peer Leader
Description: The Peer Leader Program is a mentoring program that offers support to first-year and incoming students. As a Peer Leader, I help students adjust to the university student lifestyle by making referrals and giving them strategies.
Pro: Becoming a Peer Leader has allowed me to practice my active listening skills. In order to help my mentees, I had to establish a rapport and be attentive. As a mentor, you also develop confidence. In addition, being a Peer Leader is not a time-consuming involvement.
Con: The soft skills you learn throughout the year is often correlated with the responsiveness of your mentees. In other words, mentors with mentees that answer your emails develop at a faster rate.
Lessons I learned: As the "pro" section stated, I developed skills that help me with my professional and social life.
How to get involved: You can apply to become a Peer Leader on the Student Life website during their recruitment cycle (often in January). You must complete Level One of Ambassador training to become a Peer Leader. However, even if you have not completed level one training, you can still apply using the link above.
AIESEC
Description: AIESEC is the largest youth-run non-profit organization. AIESEC is partnered with the United Nations and strives to create leaders by sending them on cross-cultural exchanges. Students can get involved by either going on an exchange and/or by joining the organization.
Pro of going on exchange: I went on a global volunteer exchange, which allows students to contribute to the sustainable development goals. There are so many benefits of going on an exchange! The goal of the exchanges is not only to create a positive impact in another country. AIESEC also works to develop four main skills: the ability to empower others, solution orientation, self-awareness, and world citizenship.  In addition, you get to experience new cultures and step out of your comfort zone.
Con of going on exchange: It takes a bit of preparation and can get a bit expensive. Before I went on my exchange, I had to make sure I had all my documents and I got my travel vaccines. I had to pay for my living expenses (although the costs were quite fair), my plane ticket, and travel necessities.
Pro of joining AIESEC: The organization provides students with a dynamic environment where leadership skills can be applied on a global scale. Also, conferences are held locally, nationally, and internationally where a network of friends can be built and where you can learn so much more.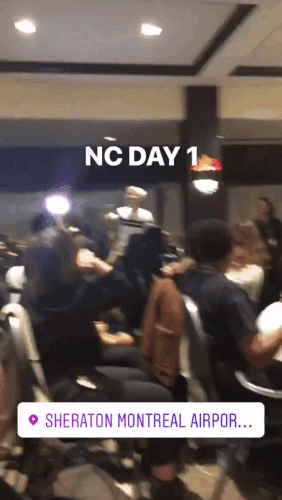 Con of joining AIESEC: It can get very busy, especially for executive members. As an executive member, you have to balance your time between monthly national meetings, international partnership meetings, your members portfolio meetings, the executive board meetings, boothings, consultations, etc. As a student, it can be difficult to balance everything.
Lessons I learned/Experience on my exchange: A blogpost about my exchange to Malaysia can be read here (To be added)
Lessons I learned as an AIESEC Member: I learned how to handle pressure and I became a much more efficient problem solver.
How to get involved: To become an AIESECer you can sign up on the AIESEC website. To look for exchange opportunities you can sign up and search the AIESEC programs page.
Let's Talk Science (LTS)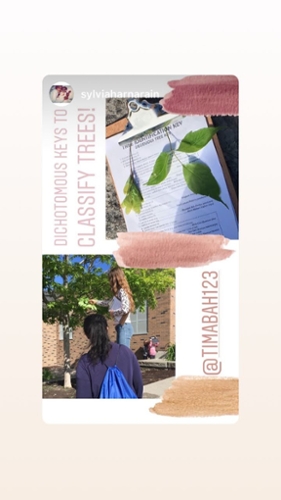 Description: Let's Talk Science is an outreach program that works to ignite interest in STEM. As a volunteer, you would be conducting interactive and meaningful workshops to schools and communities. 
Pro: The schedule is extremely flexible. You simply have to sign up for volunteer opportunities that fit your schedule. I appreciate this because I also work outside of school.
Con: Let's Talk Science provides the volunteers with a kit for the outreach program. With every kit there comes a training session. As said before with the disadvantage of the Ambassador training, you need to invest some time.
Lessons I learned/Experience: My communication skills have improved over the past few years from being an LTS volunteer. I had to learn how to explain the same scientific concept in a slightly different way to various age groups. However, communication is not only what you say, but also how you say it (i.e. it's non-verbal aspect).
How to get involved: Email the Let's Talk Science Oshawa coordinators at lts@ontariotechu.ca to express your interest in volunteering.
Shape our Society (SOS)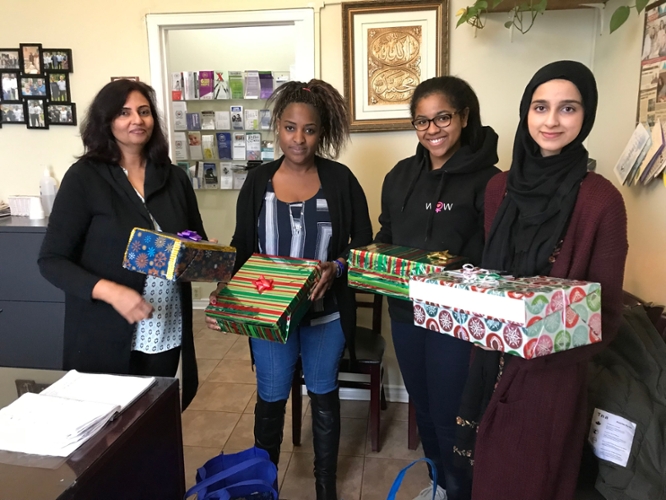 Description: This club is dedicated towards helping our local community by raising money and awareness on issues such as underfunded shelters. Throughout the school year, different events and fundraisers take place in order to accomplish this goal.
Pro: Similarly, to Let's Talk Science, you can sign up to volunteer for different events as see fit to your schedule. As long as you attend/volunteer for a minimum of two events, you can put "SOS general member" on your involvement record.
Con: There are not many events per year. This can make it hard for some students to reach their event quota.
Lessons I learned/Experience: I learned so much about different social issues. I have been humbled by the various plight that people face on the daily.
How to get involved: Email the Shape Our Society members at shapeoursociety@gmail.com to express your interest in volunteering for them.
I hope you found this guide to be helpful! Now go make your university experience!