How different students celebrate the holidays
We wanted to wish our Ontario Tech community a happy holiday season and highlight the many ways that each of us will be celebrating the holidays this year. In addition to this article, check out our Holiday playlist! 
Christmas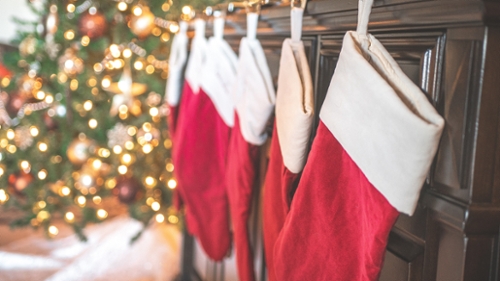 "Celebrated on December 25th, Christmas is the holiday where Christians from all around the world celebrate the birth of Jesus Christ. Christians believe that thousands of years ago, God sent his only son, Jesus from heaven to earth in the form of a child, so that humanity could be saved and have eternal life spiritually. Because God gave humanity the gift of his son, Christians take this time of year to give gifts and share the love with others. This tradition is embraced by millions of people outside of the Christian community as they partake in gift-giving and spending time with family. To all those who celebrate this wonderful holiday, I wish you all a very Merry Christmas!"
- Isaac Akhigbe, Second Year, Communications & Digital Media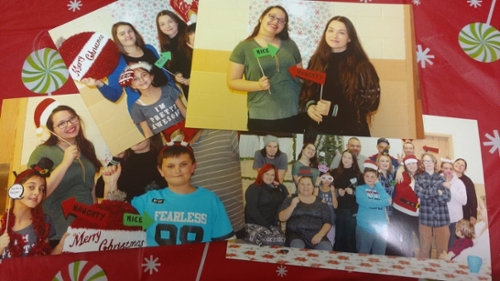 "As an atheist, Christmas isn't the same for my family as others who celebrate this holiday. Instead of a focus on the traditions typically associated with Christian holidays, it is all centred around family. As someone who comes from a blended family, we have three separate families to visit during this time. The first celebration is with my stepmother's side on Christmas Eve where we do the common dinner and presents. The thing that sets this day apart from the rest is her side is ex-Mormon therefore we read the First Christmas every year even though they no longer actively practice religion. On Christmas day, my immediate family gathers for breakfast and presents. For dinner, my extended family rents a hall to host everyone for a potluck. We spend the evening in the hall with games, music, and gift-exchange. One thing my version of Christmas and the Feast of the Nativity have in common is the strong emphasis on family which is the truly universal trait of the holidays. Happy Holidays, from my family to yours."
- Angelique Dack, Third Year, Political Communication with Minor in Criminology and Justice
Diwali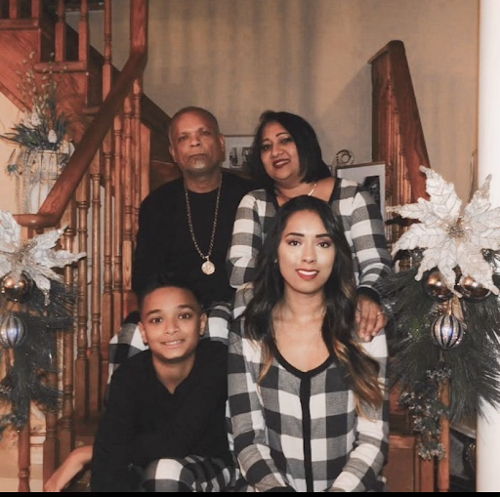 "A special holiday that I celebrate as we move into the winter months is Diwali. Diwali was on November 14th and is the Hindu festival of lights. This is where we celebrate good over evil by lighting diyas (oil lamps), offering prayers, enjoying sweets, and so much more! I also celebrate Christmas which I'm extra excited for this year! I love being able to spend time with my family, wear matching pyjamas, drink hot chocolate, and watch all of the holiday classics. From my family to yours I wish our Ontario Tech family a very happy and safe holiday season!"
- Sylvia Harnarain, Fourth Year, Life Sciences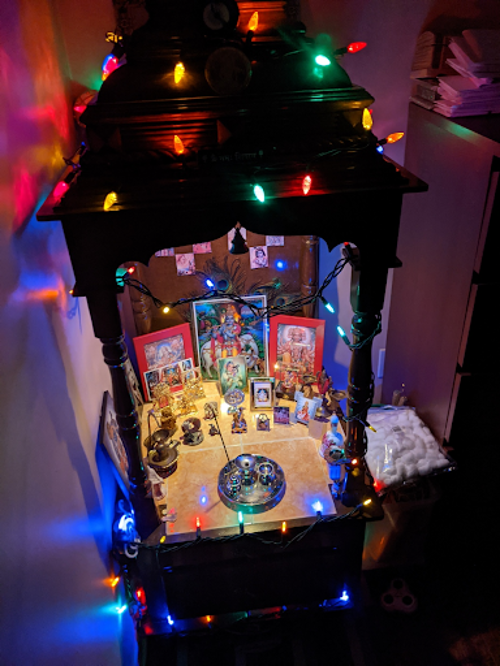 "In this holiday season, there are many festivals that are celebrated. Diwali is one of the earliest ones, which is celebrated by Hindus as the festival of lights. In my household, we spend a month before this auspicious festival cleaning the house and decorating it to make it inviting for Lord Rama who, according to Hindu tradition, returns home from defeating Ravana. We put Christmas lights all around the house (image) and light candles to celebrate this feat. As the year winds down into the holiday season, and the Christmas music starts blaring across the radios, the glistening snow sets the environment of warmth and togetherness. To all who celebrate the different festivals during this time of the year, I hope you have an amazing holiday season!" 
- Bhavik Naik, Fourth Year, Networking and I.T Security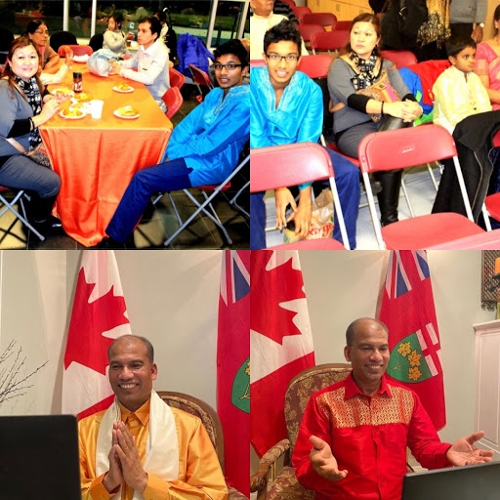 "A special holiday I celebrate after Halloween in the beautiful autumn is called Diwali. Diwali is commonly known as the festival of lights especially when celebrated by Hindus. It also represents the importance of knowledge over ignorance, light over darkness, the victory of good over evil by lighting diyas (oil lamps), and it comes especially during the dark periods. Typically during this holy celebration, we light candles, enjoy delicious Diwali dessert packages, dress up, and celebrate it at Diwali events at Armadale Community Centre with family and friends. The first two pictures below were taken on November 13, 2015. This year we are celebrating it differently during this strange time. On November 13-14, my dad celebrated Diwali by doing a lot of virtual Diwali celebrations such as joining the Markham Tamil Seniors Association, while I devoted a lot of my time studying and praying through midterm season. We are facing generational struggles and hearing heart-wrenching stories every day. There is darkness in many phases and faded hopes and aspirations. As we fight this global pandemic, Diwali brings hope to all those celebrating the victory of light over darkness and teaches us that there will be light at the end of the tunnel. To all those celebrating all kinds of festivals, I wish our Ontario Tech family a happy and safe holiday season!"
- Venorth Logan, Fourth Year, Automotive Engineering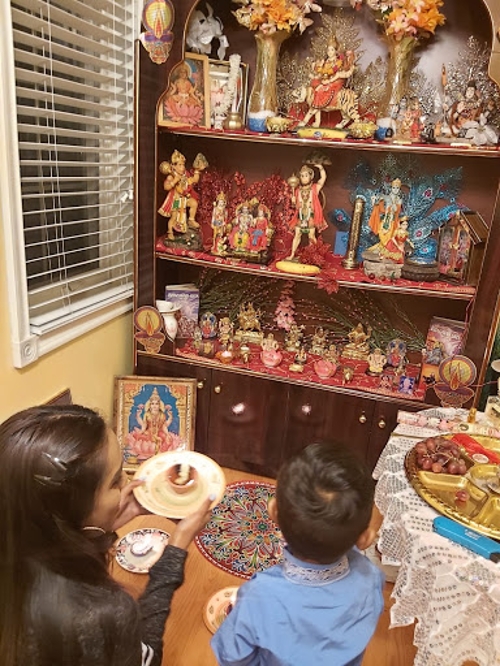 "Throughout the winter months, there are many holidays that are being celebrated. One of these holidays that my family and I celebrate is Diwali. Diwali represents many aspects of the Hindu tradition. Some individuals celebrate Diwali as the triumph of good over evil while others celebrate Diwali as the return of a highly devoted prince who has returned from exile for fourteen years. Nevertheless, Hindus all over the world light 'diyas' (also known as oil lamps) to guide the goddess of wealth and prosperity into their homes and to bless their family for another year. This year, Diwali was extra special for my family as we celebrated with my nephew. He was overjoyed with the number of lights that we had placed in the house and outside. As shown in the picture above, my nephew and I are praying together hoping for our prayers to come true. From my family to yours, we wish you a safe and happy winter holiday. In addition to Diwali, my family also celebrates Christmas in which we stay up until midnight on Christmas Eve by watching Christmas movies, playing video games, and much more! My favourite part of Christmas is decorating the house and setting up the Christmas tree with all the lights and ornaments from my childhood."
- Alicia Ramnarine, Third Year, Health Sciences 
Read to learn more about other Winter holidays around the world 
Source: WorldReligionNews.com
Wishing you a restful Winter break and a happy holiday season! See you in January!