Cheap, three-ingredient meals to satisfy your cravings
When you go to university, you basically sign yourself up for years of stress, tears, a never-ending pile of school work, and a tight student budget. On top of all of it, you will probably have to fend for yourself and find your own way to provide yourself with food to keep you going throughout the school year. I'm a food lover and I would eat food 24/7 if I could... BUT food can be expensive! As a student, I don't have the luxury to be eating a five-course meal every night. Sometimes I can only eat half a ramen noodle pack because I have $0.27 left in my bank account. If your situation is similar (or a lot) like mine, I am here to help you out. I compiled a list of recipes that are cheap, easy to make, cheap, don't require a lot of steps, cheap, don't take long to make and oh yeah, CHEAP! Here is a list of quick easy recipes that are gonna change your budget for the better.
Mini garlic pizza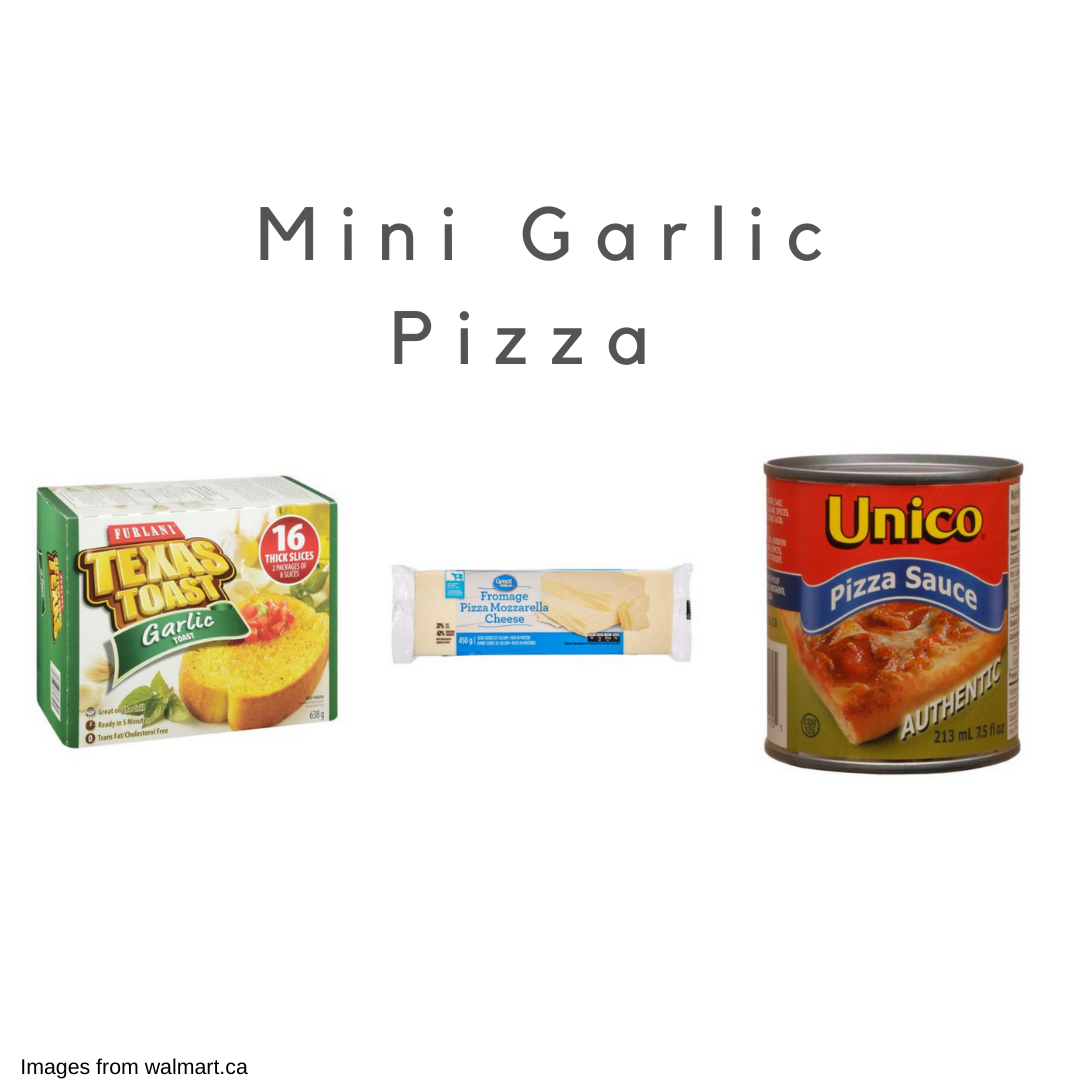 Now who doesn't love pizza! If you need a quick pizza fix this one's for you!
Garlic bread $3.27
Cheese $2.97
Pizza sauce $0.97
Optional: pepperoni or toppings of choice
Source: Recipe Diaries
Cheesy pasta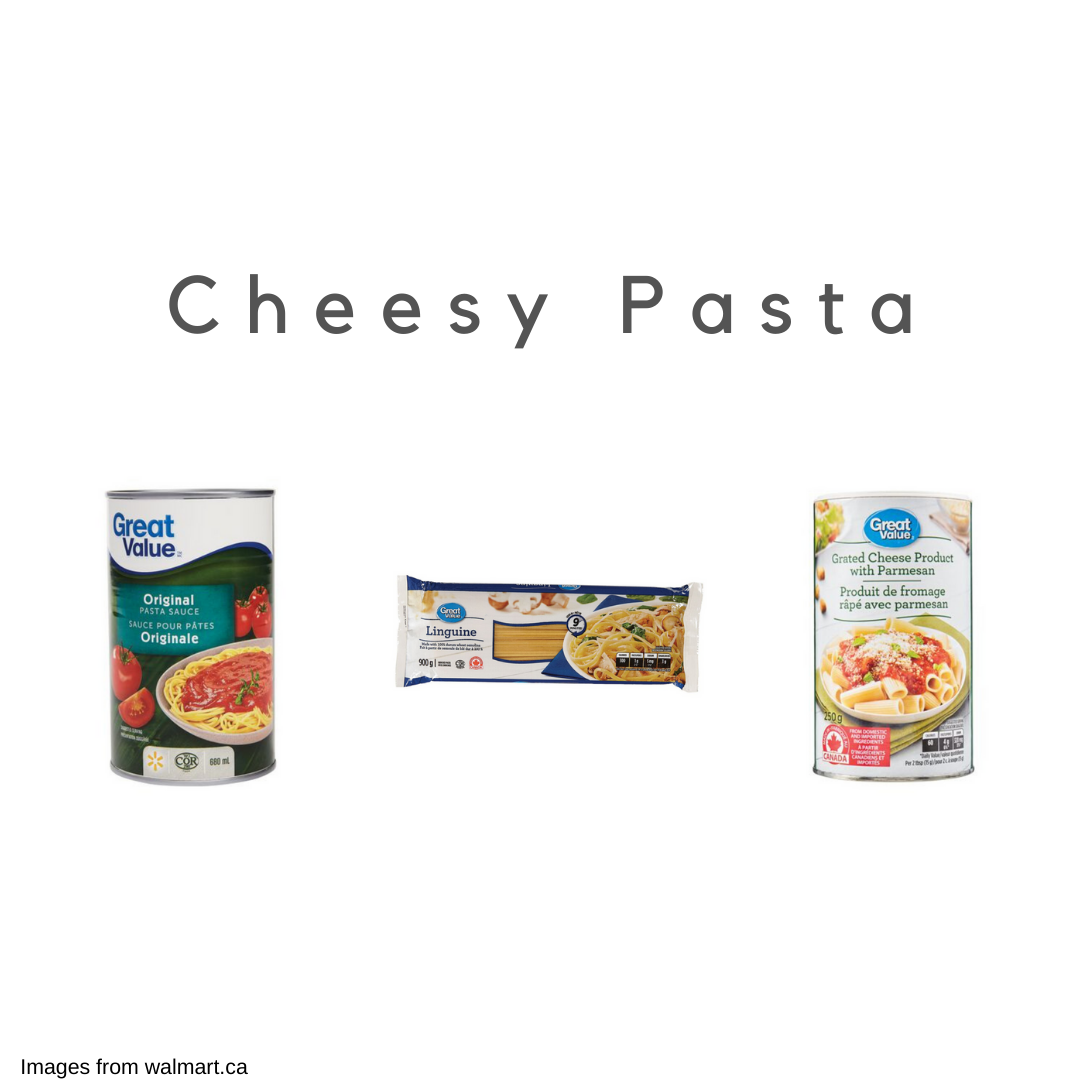 This vegetarian cheesy pasta will definitely knock your socks off
Pasta $1.17
Pasta sauce $1.27
Parmesan $4.97
Source: Food24 
Chicken caesar wrap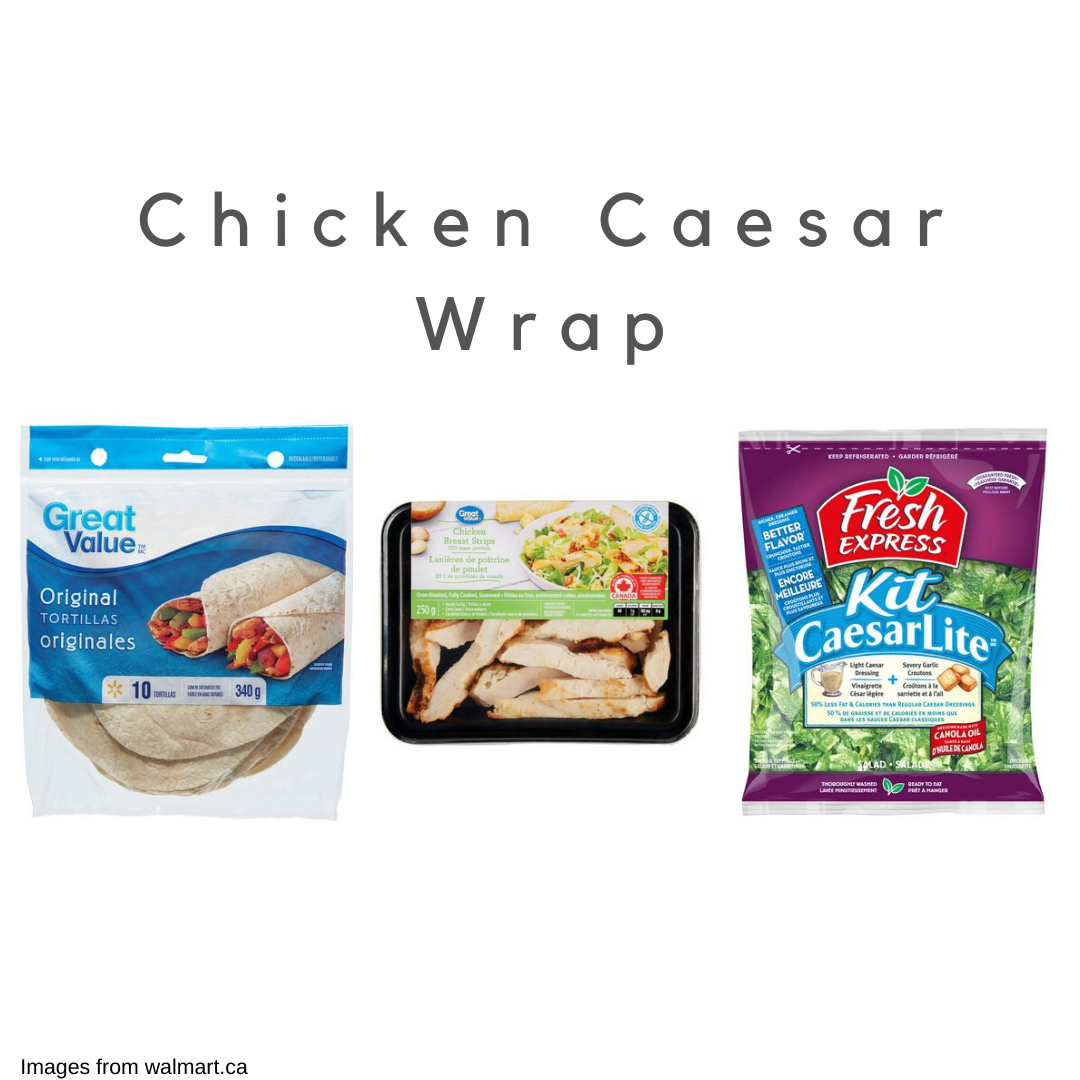 Meals couldn't get any easier with this yummy wrap.
Pre-cooked chicken $5
Pre-packed caesar salad $ 3.47
Flatbread wraps $2.67
Source: BuzzFeed
Avocado toast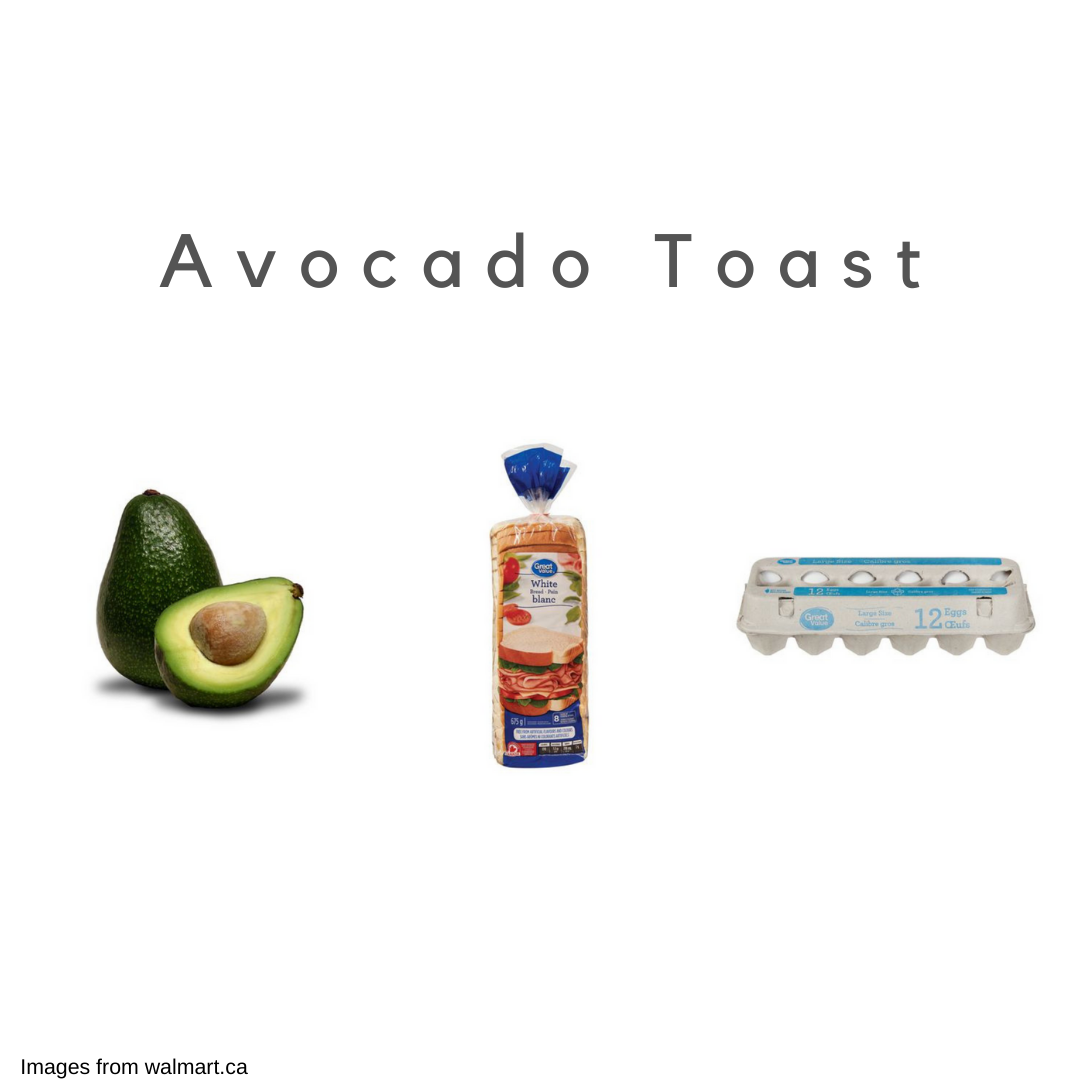 This recipe is for the basic Instagrammer in all of us
Avocado $1.47
Toast $1.64
Boiled egg $2.27
Source: SkinnyTaste
Three ingredient chilli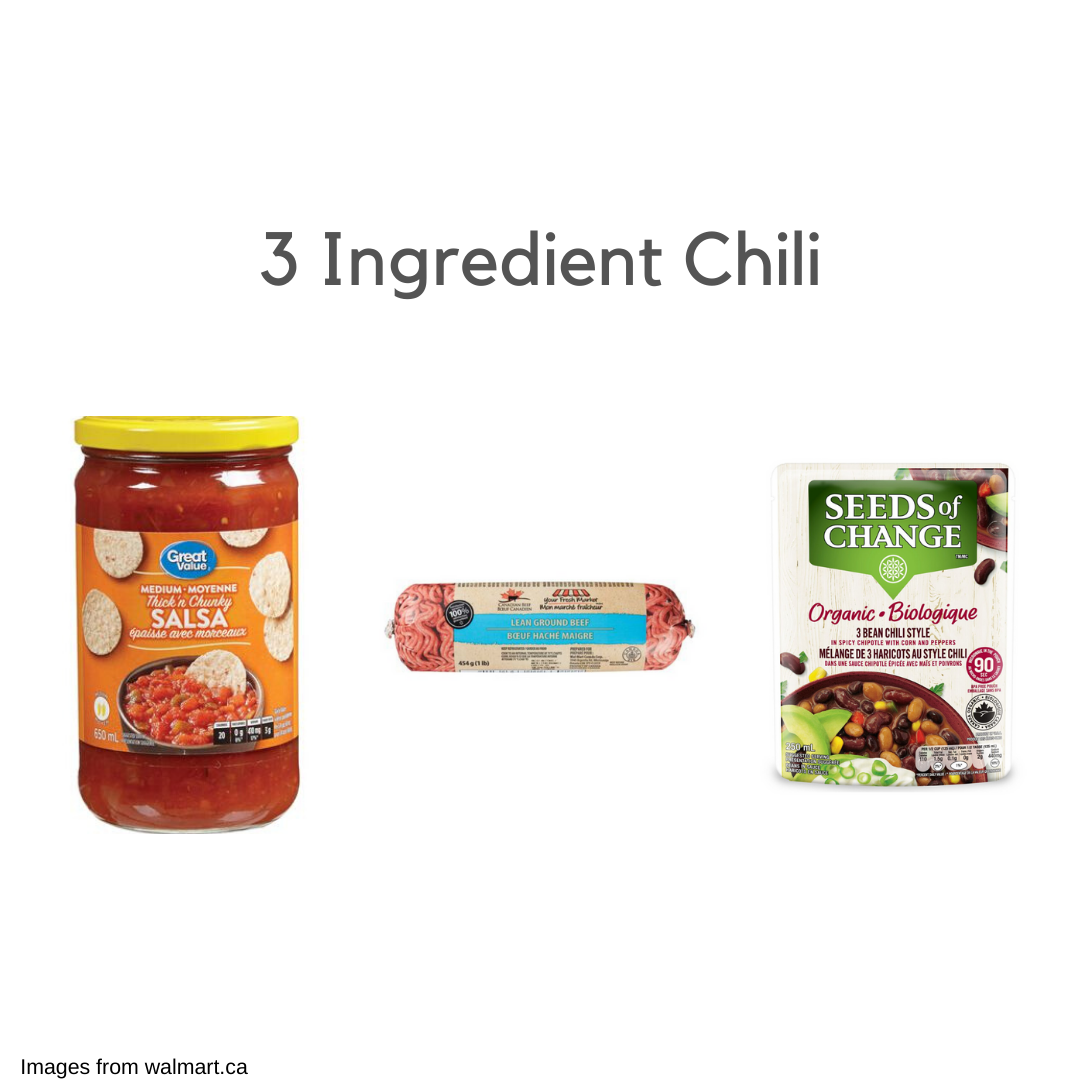 This chilli is a good hearty option
Ground beef $5
Chilli beans $2.94
Salsa $2.97

Source: Manila Spoon
Pigs in a blanket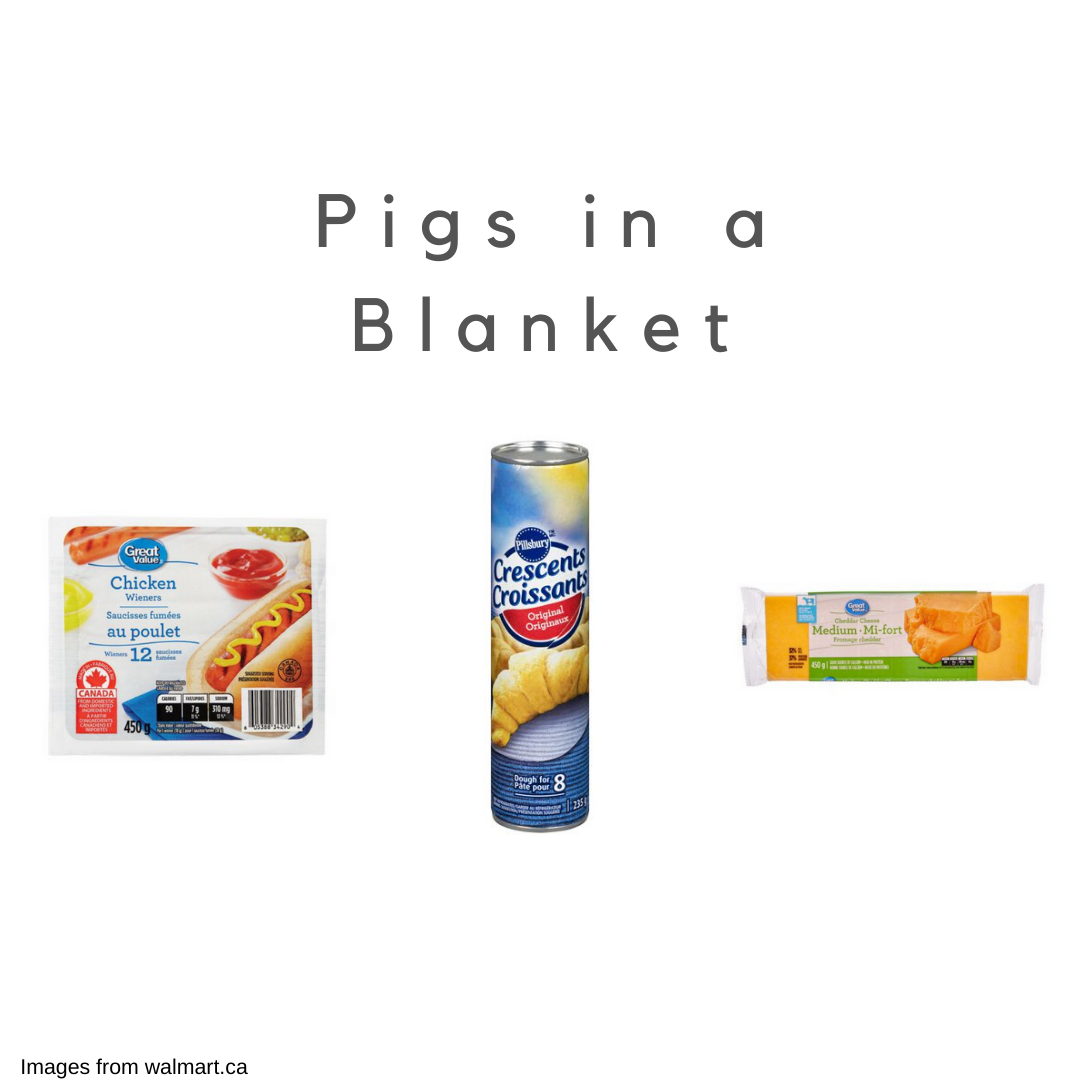 Need a quick fix for a potluck or just looking for something to eat while studying? This recipe is for you
Crescent rolls $2.67
Hot dog $1.87
Cheese $2.97

Source: Savory Experiments
Bacon and onion roasted potatoes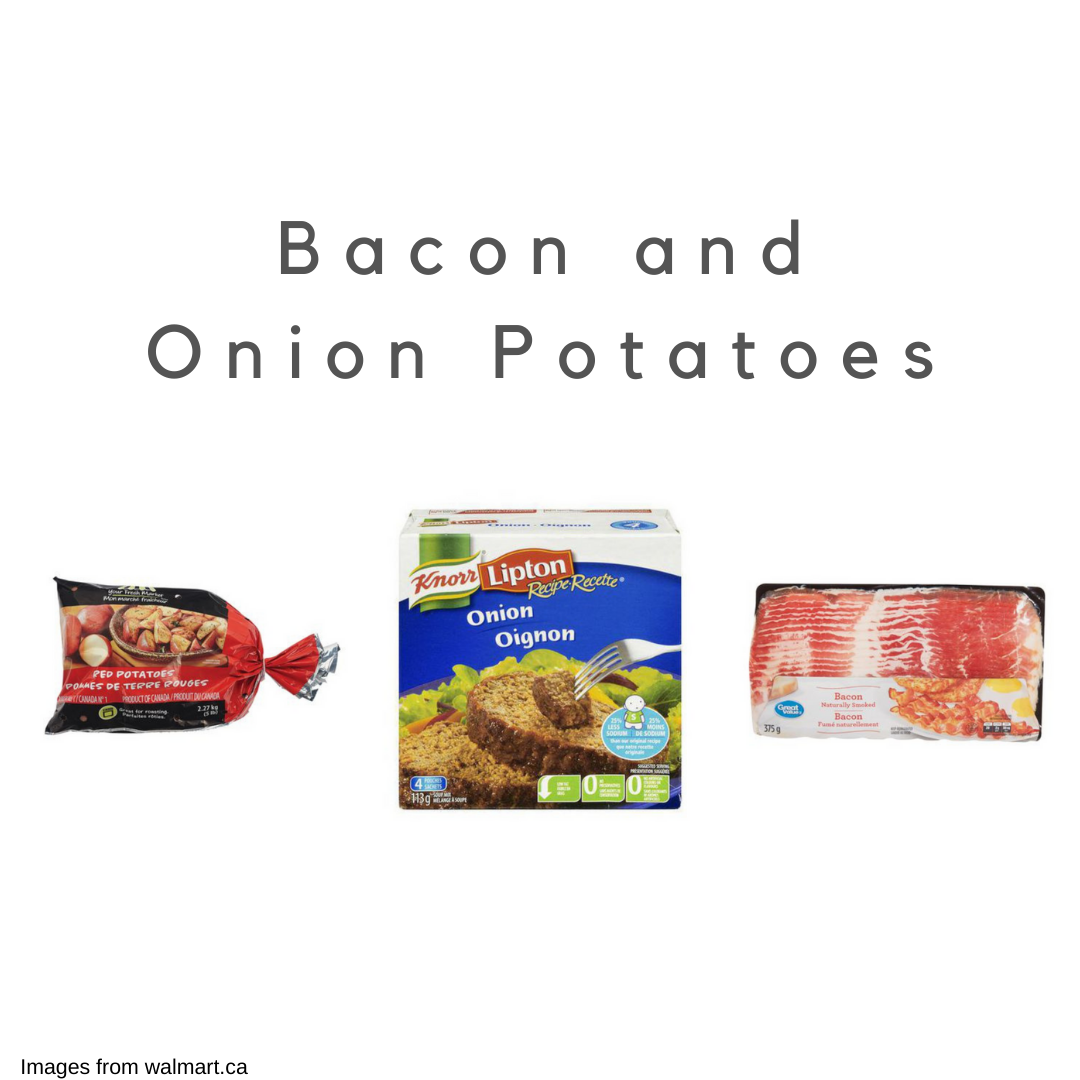 A perfect addition to any meal
Potatoes $3.47
Onion soup packet $2.77
Bacon $3.77
Source: Tasty
Cheesy garlic broccoli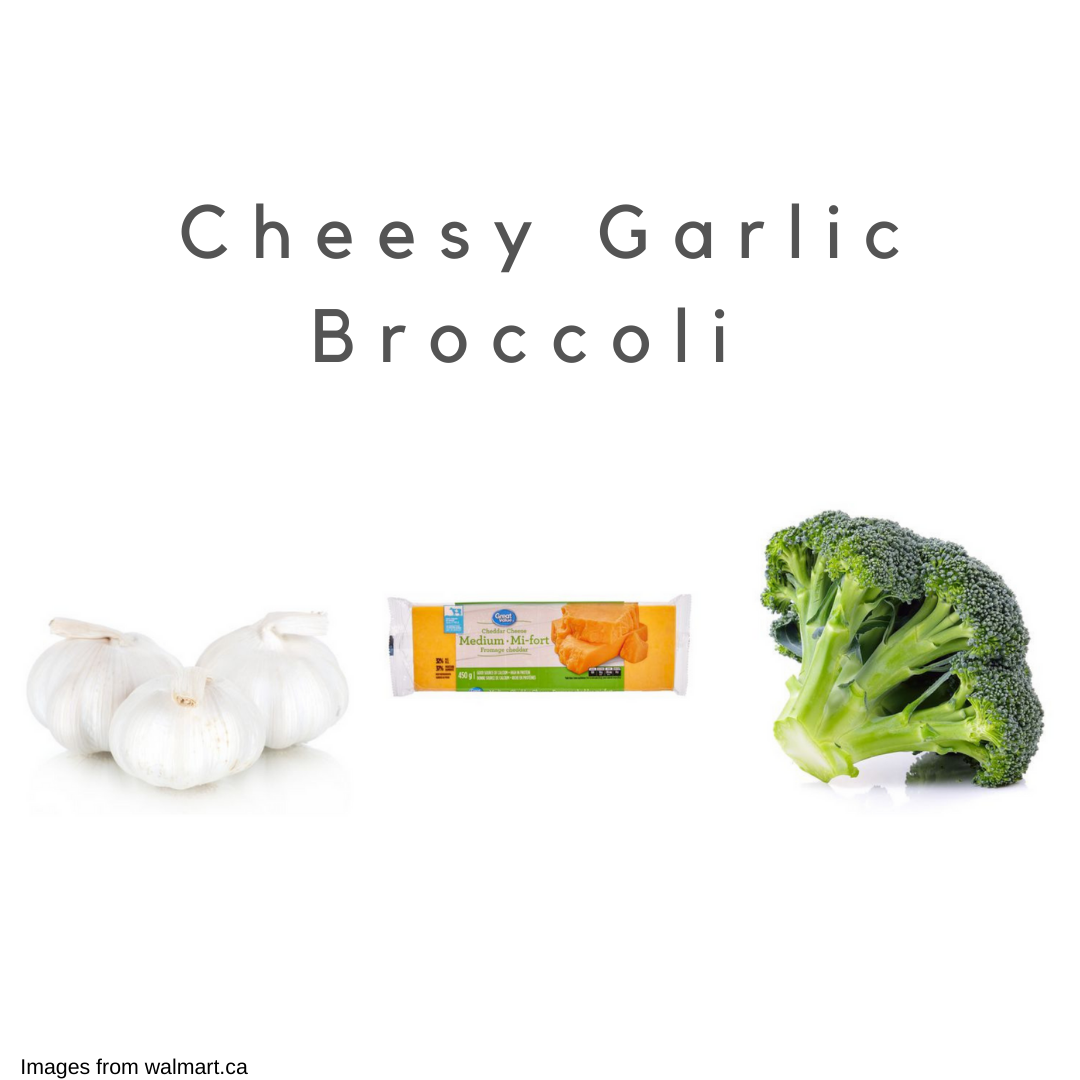 Gotta make sure you get your veggies in
Garlic $0.98
Cheese $2.97
Broccoli $2.52
Source: Tasty
Frozen yogurt bars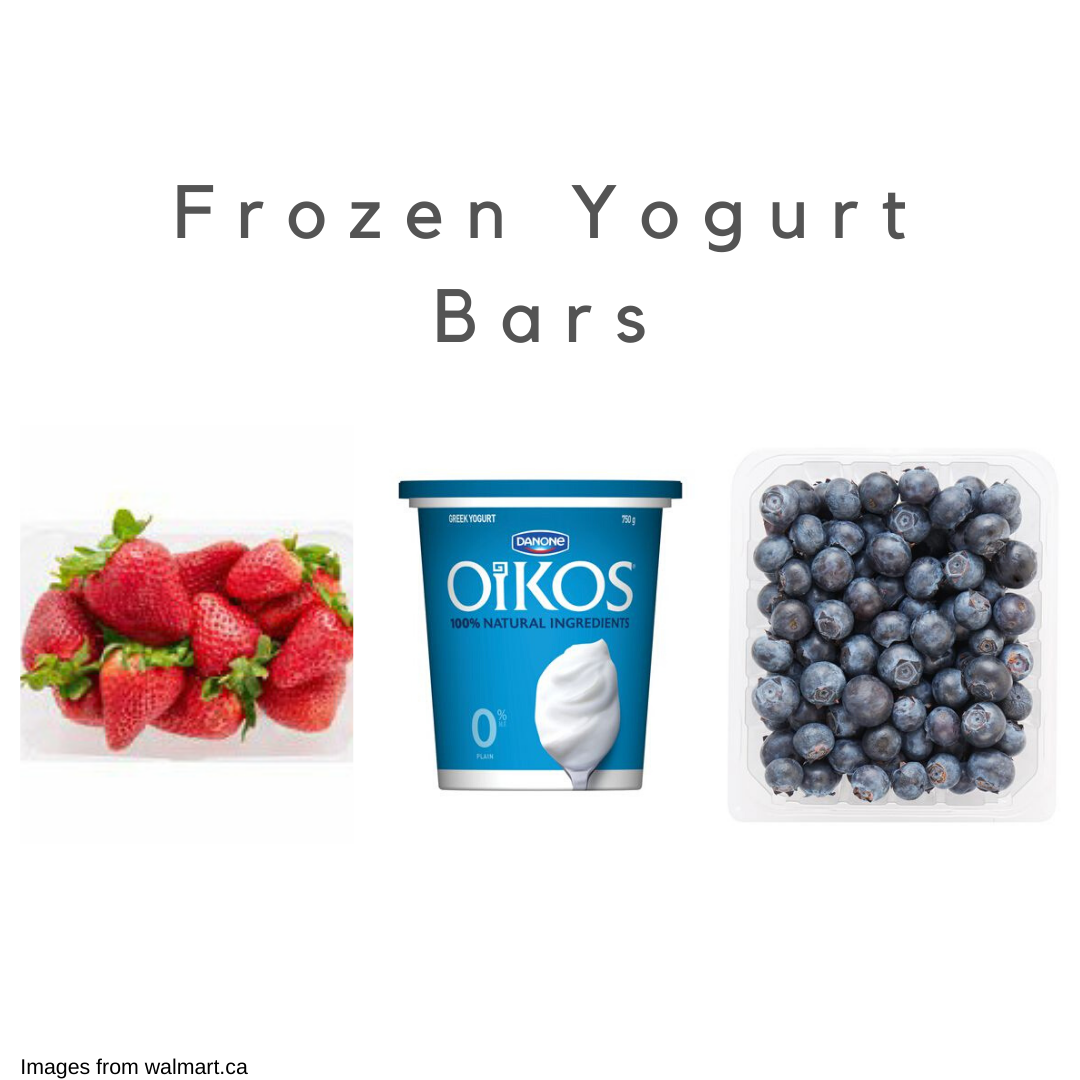 A healthy dessert alternative
Greek yogurt $3.77
Blueberries $3.97
Strawberries $2.97
Source: Tasty
Oreo fudge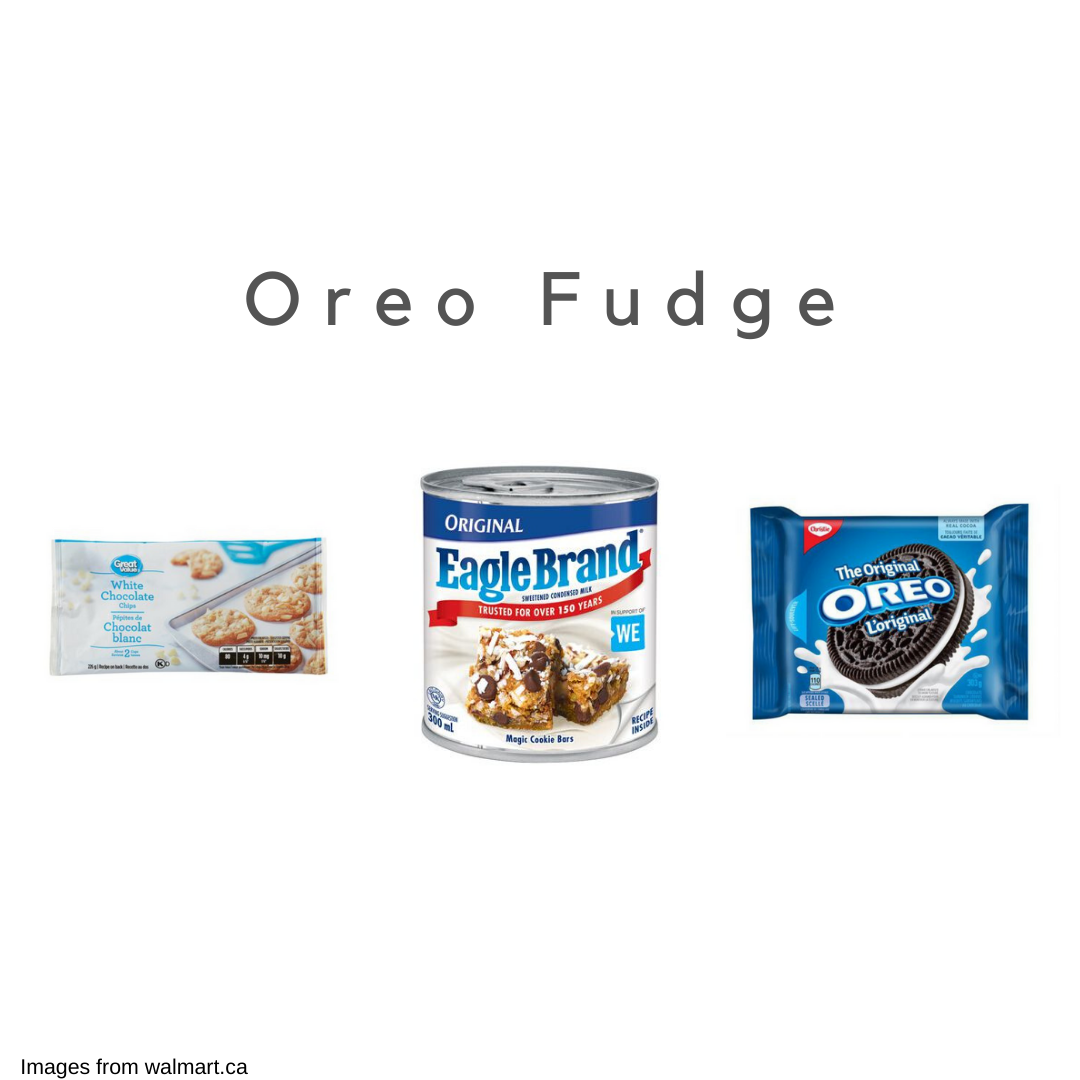 Your sweet tooth will thank you for this one
24 Oreos $2.27
14 oz condensed milk $2.97
2 cups of white chocolate chips $2.97
Source: Tasty
Well, there you have it! All these recipes will hopefully keep you on budget while providing somewhat of a meal. For more budgeting tips check out the university's resources below:
---
University resources
Looking for more financial support?
Student Awards and Financial Aid
is hosting Financial Literacy workshops between November 18 and 21.
Cooking on a budget: Monday, November 18 from 10 a.m. to noon

Goal-based financial planning with a purpose

: Monday, November 18 from 1:30 to 2:30 p.m.

Own your financial future; managing debt and making credit work for you

: Tuesday, November 19 from 1 p.m. to 2 p.m.
OSAP repayment webinar: Thursday, November 21, 12:30 to 1:30 p.m.