A guide through Middle Eastern Cuisine
The Middle East comprises countries found in Eastern Asia and Northern Africa some of which being Lebanon, Syria, Iraq, Iran, Jordan, Egypt, Palestine, Turkey, Morocco, Yemen, Qatar, and the United Arab Emirates to list a few. Although a lot of these countries are mostly reported in the news regarding wars, humanitarian crises, and conflicts, it is important to recognize all other aspects they have to offer. Below is a rather simple outlook at some well-known Middle eastern cuisine broken down into appetizers or sides, mains, and desserts with a link to the recipe for each of the dishes.
Appetizers/Sides: 
Below are some of the best starters to enjoy for family gatherings, restaurants, and other outings. If you want to impress your Middle Eastern friends when ordering appetizers, make sure you ask for 'Meze'
A staple in Middle Eastern cuisine; it generally contains finely chopped parsley, diced tomatoes, onions, as well as bourghul which can sometimes be substituted with quinoa.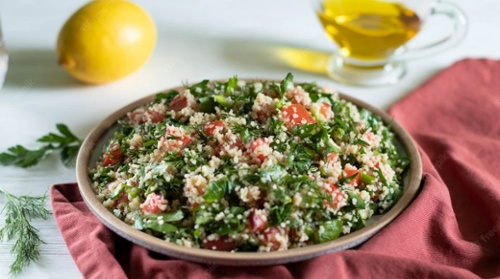 This salad contains chopped lettuce, tomatoes, cucumbers, radish, onions as well as grilled or baked pieces of bread cut into squares or triangles.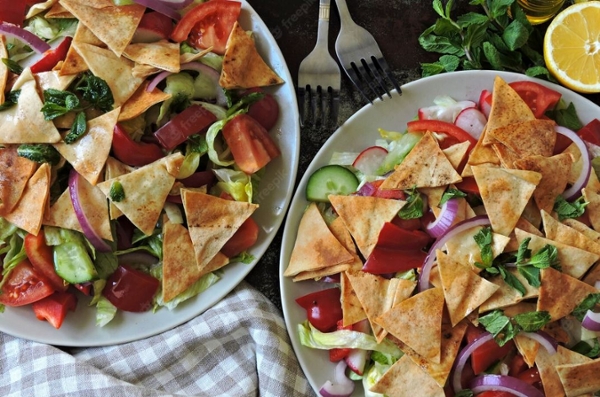 Mainly composed of eggplant blended with tahini sauce and lemon juice, Baba Ganoush has a distinct flavour that deserves more love.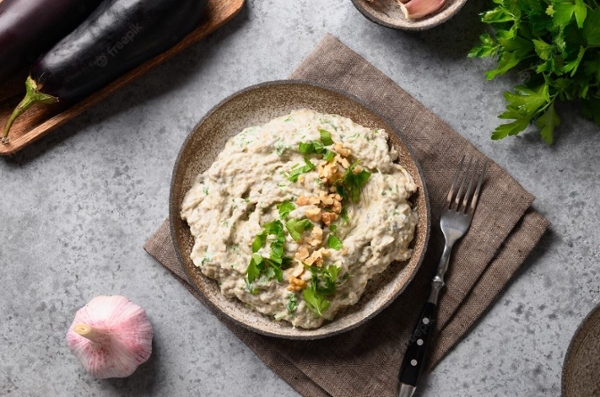 At this point, I think it's safe to say everyone and their mom love Hummus. Consisting of mashed chickpeas, garlic with tahini sauce and lemon juice yet again, it is hands down one of the best dips there are.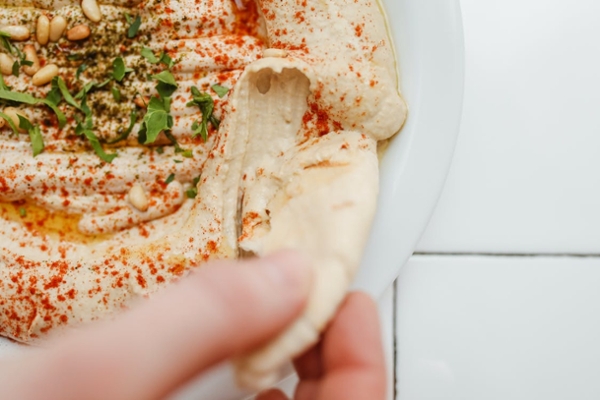 Mains: 
Following the appetizer course, it's time for the savoury meals that will leave you in a food coma. Listed below are some traditional dishes packed with impeccable flavour and unforgettable taste. 
The ground meat for the Kebab is mixed with vegetables and a marinade sauce; it's then placed on a skewer to roast over a fire until it is cooked. When done, it is served with tomatoes, peppers, and onion sumac (tangy spice) mixture alongside bread.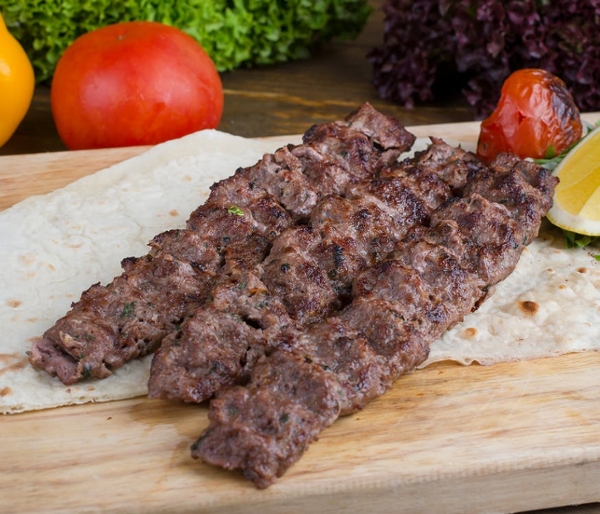 Arguably one of the best known Middle Eastern foods; Shawarma refers to chicken, beef, or turkey cooked on a rotating rotisserie. The meat of choice is then usually placed in a sandwich loaded with a variety of vegetables and sauce providing a savoury meal.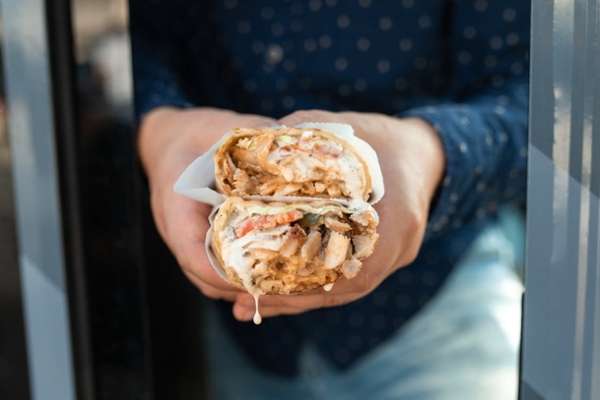 Made with yellow rice, generally chicken, and a wide array of veggies like peas, carrots, potatoes, and onions, this is a flavorful and fun dish.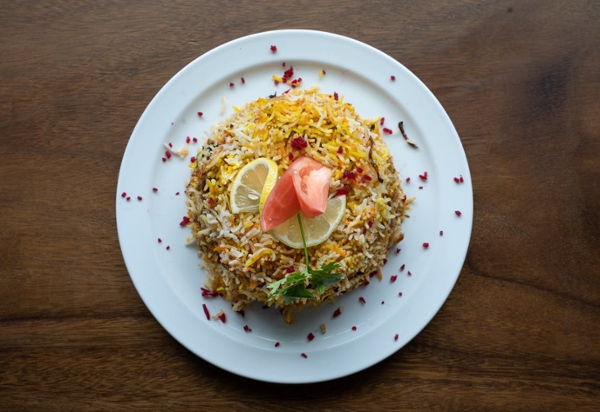 Like many Arabic words, the translation of this one in English might sound quite odd as it translates to "upside-down". This meal is cooked with fried eggplant, sometimes potatoes, as well as red coloured rice. 
Desserts: 
Last but not least, below are some Middle Eastern sweets made to enjoy alongside a cup of steaming hot chai of course; a Middle Eastern's favourite drink. 
This sweet dish incorporates a noodle-like pastry with a cheese filling stacked in the middle as well as a sweet syrup glaze and finely crushed nuts sprinkled on top to garnish.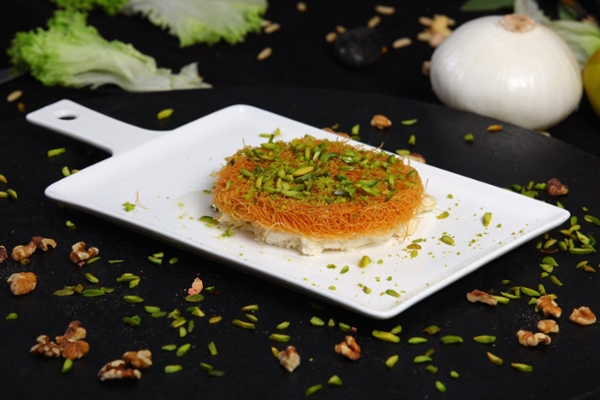 These bite-sized treats made of a gel-like consistency of sugar and starch are infused with many flavours; some of the most common flavours include rose, pistachio, hazelnut, lemon, and orange.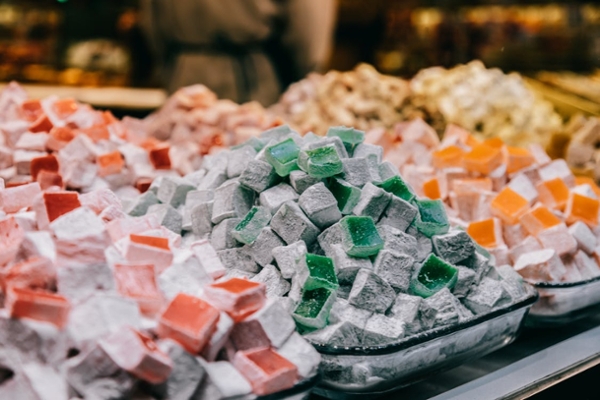 Made of multiple layers of thinly stacked pastries with lightly crushed nuts on the inside and a sweet syrup glaze, these are sure to be the best treat for a sweet tooth.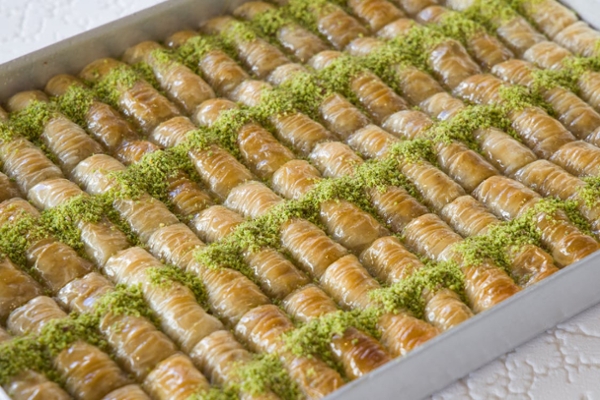 It is important to keep in mind that there are a variety of ways to prepare the dishes above so this is by no means a universal recipe guide. If you find it too challenging to cook as I sometimes do, going out to Middle Eastern restaurants such as Paramount Fine Foods, Byblos, Fat Pasha, or Lara's restaurant can be a great place to introduce yourself to Middle Eastern cuisine. Consider using online food ordering and delivery apps such as UberEats, SkipTheDishes, or DoorDash to try out one of these places for your next meal. I encourage you to look into aspects of Middle Eastern culture not covered by traditional media. The beauty and diversity across the region are unlike any other in regard to cuisine, music, language dialects, art, history, customs, and so much more.